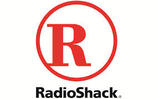 I can't understand why Radio Shack had to file for bankruptcy. I have been a loyal customer for years, spending about $3.81 every three months on some cord or splitter or funky battery. I assumed they would always be there for me, eagerly waiting to address my current crisis. I need this plug to fit into an outlet that looks, sort of, like this.

I loved the flash of recognition on the clerk's face, who understood precisely what I needed. Right over here, the clerk would announce. I'd follow behind sheepishly, confident and hopeful, knowing I was in good hands.

The other day, I wanted to plug my headphones into an amp that accepted only ¼ inch cords. I knew I had an adaptor buried somewhere, but the one I found didn't quite fit snugly and didn't work. (Why wouldn't such an adaptor be universal?) I searched further, but didn't get too frustrated because I was already calculating the cost of the adaptor I needed…surely under $4.00.

But then I remembered. Radio Shack was no more. Where the hell do I go now? Who's going to solve my audiovisual emergencies? I was a little devastated. I felt cold and abandoned.

And I knew I couldn't be the only one.

Have you had your Radio Shack moment yet?