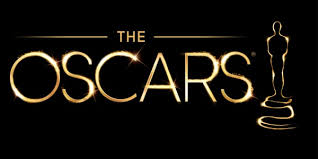 About halfway through watching the Academy Awards last night, I couldn't help but categorize my reactions into a variety of my own awards. I think this could become a tradition.

Most Eloquent Acceptance Speech
John Legend and Common, Selma. They did Martin Luther King, Jr. proud.

Most Heartfelt Acceptance
Graham Moore, Imitation Game.

Most Stirring Moments
A. Glory sung before backdrop of bridge in Selma.
B. Sound of Music tribute

Most Striking Tone-Deaf Moments—Twice
A. Neal Patrick Harris. After a winner bared her soul about her son's suicide, Harris made a raunchy joke about her dress. Maybe he wasn't listening?
B. Harris again. After Glory sung, many in tears. Harris, smiling: "Great song."

Most Disappointing
No phone call from my three daughters after JK Simmons urged people to call their parents...right now, he said.

Most Awkward Moment
John Travolta kneading his co-presenter's face.

Funniest Moment
John Travolta being a good sport about mangling the same co-presenter's name the previous year.

Most Amusing Moment
Winner (from Budapest? Design?) who spoke through orchestra crescendo—and kept talking after.

Stiffest Presenter
Eddie Murphy. Why so sour, Eddie? I miss you.

Biggest Paradox
Eddie Redmayne's performance is excellent. So how can the movie, The Theory of Everything, still be mediocre?

Best Phrase
Birdman director Inarritu (I think it was him): "That little prick called ego."

Nicest Dress
Just kidding. Oh, I have my opinions, but I have no credentials/expertise to evaluate. I am tired of the JLo look, those two vertical sails designed to shock—ten years ago.

Least Flattering Mustache
Now mustaches I know. Hands down, Sean Penn.