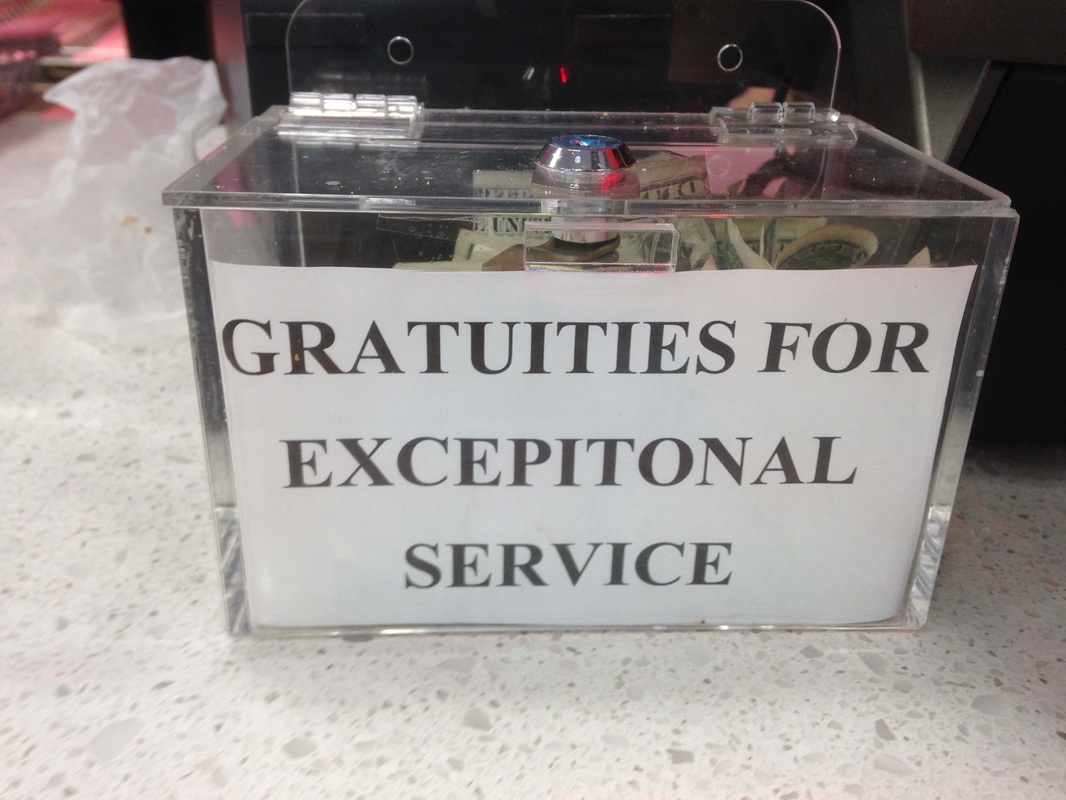 Question of the Day. Do I point out the mistake to the cashier at Dunkin Donuts? If so, I'm sure we would have a long discussion about the irony of the sign, about mistakes seen elsewhere, how maybe the mistake fits in with the Dunkin mode of spelling, about the laxity in public discourse and how this will lead to the fall of civilization...

At the very least, I'm going to begin a gallery of such signs and post them here. Feel free to add your own.

So what do you think: point out the mistake or no?