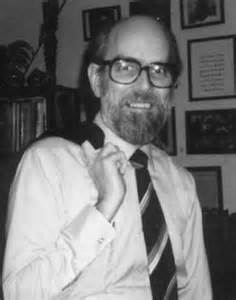 I was saddened to hear that poet Miller Williams died on January 2, 2015.

I'd been reading his work for years and finally got to meet him in 1997 during Writers Week, a literary festival at our school. My pal, Gary Anderson, and I picked him up at a bookstore downtown, where he was reading and signing, and drove him to a hotel near our school, where we would pick him up again in the morning for his visit. We started out a little star struck, that's how nerdy we are, but he put us at ease right away with his soft-spoken, humble demeanor. He sat in the backseat and talked nonstop about the South, Flannery O'Connor, his work, and poetry in general. Gary and I kept glancing at each other, thinking the same thing: Our own private Miller Williams lecture.

You wouldn't guess that a 67-year-old poet from Arkansas would have much to say to a crowd of high school students, but they knew they were in the presence of a grand gentleman, full of wisdom and compassion. And hope. We'd prepared the audience, so a few raised their hands to request certain poems, which touched him. This was a gift to him. But he made those students feel as if he was the one privileged to be there.

He spoke also about the pressures of being Clinton's inaugural poet. At the security gate before the inauguration, he realized he'd forgotten the official papers needed to enter. From his rented car, he told the guard, "Well, I'm scheduled to speak…you know, the poet." The guard said, "You know what would happen if I let you in, and you're not who you say you are?" And Williams replied, "You know what would happen if I'm telling the truth, and you don't let me in?"

After he spoke to two large groups of students in our auditorium, we ushered him to our lounge, where he spoke to teachers and students with the same generosity that he'd shown in the car. He seemed supremely comfortable, as if there was nowhere else he wanted to be. This wasn't an act. This was how he lived.

After his visit, we sent him thank-you letters from students, and he responded graciously, asking us to send along his own gratitude to them. We kept in touch by email now and then. We asked if maybe he'd visit again, with his daughter, the singer Lucinda Williams. He responded favorably, but at the time, her career was taking off, and scheduling the two of them together would have been difficult, he said. But I am pleased that the two of them shared the stage elsewhere now and then.

When I read obituaries or listen to eulogies, I'm often left with this feeling: Boy, I wish I knew that person better. If you have that same sentiment while reading this, well, all you need to do is turn to Miller Williams's poetry. He will be your best friend, patient and wise and there. Always there.