I'm always drawn to those "Best of" lists that come out at the end of the year, so I thought I'd create my own. I have not made any attempt to be objective or comprehensive. When I list Best Novel of the year, for instance, this means I read the book in 2013 and flew through it. The book didn't even have to be published in 2013.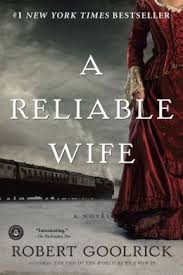 Best Novel

A Reliable Wife by Robert Goolrick.

Earlier this month, I reviewed his other book, Heading Out to Wonderful, which is also a fine book. But RW, set in 1909 Wisconsin, is gripping, one of those books that you read with dread because you see what's coming and know more than the characters. The writing is rich, and the ending is satisfying and earned.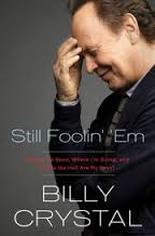 Funniest Book

Still Foolin' 'Em by Billy Crystal. I just finished this today. I found myself both laughing aloud and wiping my eyes because the humor is balanced well by sweetness and poignancy. He calls it "leaving a tip," revealing something about himself amid the jokes. As with any good memoir, you root for him to succeed, even though you know the outcome. Throughout, Crystal holds nothing back, revealing his most intimate fears and joys.


Most Thought-Provoking Book
The Universe Within by Neil Shubin (reviewed earlier)

Best Movie
Nebraska (reviewed earlier)

Best Concert
Elton John. The guy played for nearly three hours without a break or breaking a sweat. I was most impressed with his improvisation.

Best line
Carlos Santana: To grow, "Sometimes you have to commit career suicide." I imagine someone thinking: Well, yeah, easy for you to say since you're so successful, which serves as a kind of safety net. But I think his advice could apply in a more modest way as well. I taught high school for over 30 years, and I always found myself, not risking the security of my job, but moving in directions that challenged me and pushed me from my comfort zone.

Most Surprising Discovery
Nicholson Baker in his book, The Anthologist, reveals that Carpe Diem does not mean seize the day. Translated carefully, the phrase means Pluck the day, which is much softer, which suggests we appreciate each summer petal, which would never have been remembered!

Best Health News
Every winter my hands become so dry that I get these little annoying cuts. Solution: use coconut oil as hand lotion. Skin still feels a little rough, but no more cuts. Second discovery: once the oil dries, apply some ordinary mild lotion for baby smooth skin.

Strangest Headline
Notable Deaths of 2013. Every year newspapers print something like this. I always think, aren't all deaths notable?

Best Kitchen/Bathroom "Gadget"
We have these grates on our oven that have accumulated layers of grease that we can never clean, no matter the product. Well, I discovered a $2.49 item that did the trick: a scouring stick. No chemicals, no harm to the grates. Just a little elbow grease.


FAVORITE PHOTOS TAKEN