BIO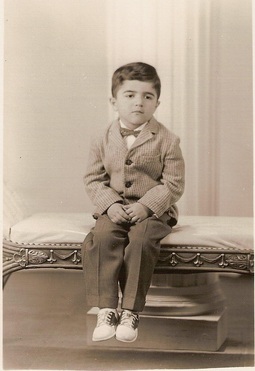 Take the picture already.
Tony Romano was born in San Salvatore, Telesino, Italy, and moved to Chicago when he was eleven months old. He has spent most of his adult life teaching high school English and psychology and staring out windows trying to think of ideas.
Besides writing fiction, he is also the co-author of two textbooks:
Expository Composition: Discovering Your Voice
(EMC)
, with Gary Anderson; and
Psychology and You
(McGraw).
He is a two-time winner of a PEN Syndicated Fiction Project award. Both stories were produced for National Public Radio and syndicated to newspapers nationwide.
His fiction has appeared in
The Chicago Tribune, Sou'wester, Whetstone
, and Italian
Americana
.
He is the producer of several spoken word CDs,
Writers Week Highlights
that include memoirist Mary Karr, journalist Rick Bragg, poetry slam creator Marc Smith, and NPR commentator Daniel Ferri. These writers, among many others, have spoken at our school's annual literary festival,
Writers Week
, the best week of the school year.
Favorite authors: Don DeLillo, Philip Roth, Mary Karr, Geraldine Brooks, Richard Russo, Raymond Carver, Ethan Canin, Fred Chappell, and about a 1000 others.
He lives in the Chicago area with his wife and three daughters.
And he likes bow ties.
---