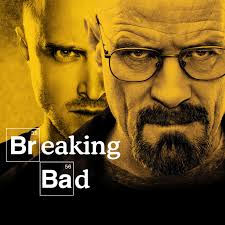 Two episodes left. I'm already suffering withdrawal.
The world right now seems divided. Those who watch the show and shake their heads in disbelief over what's happening, though none of it comes as what you'd call surprise, and those who have never watched and wonder what the fuss is about. I'm guessing many in the second group are thinking,
Oh, I'll get to that show someday
. But later is not going to be the same. To be part of the current, collective astonishment is where I want to be. Culture is so fractured nowadays, or if not fractured, too swift, needing to be captured in 140 characters—right
now
—so the idea of every viewer gasping at the same time seems quaint and refreshing and vital to me. Even if it is only a television show, though it seems more.
What's strange is that I'm feeling a little abused after the last episode. Because this is the dynamic I've always depended on: Walt grows more and more despicable, yet I continue to root for him. The rooting is reluctant, laced with guilt, but it's real. And now? Walt has sunk so low, I'm not sure there's any hope for redemption. My allegiances have become distilled and plain, and I want only to see Walt destroyed. But his destruction, while earned, doesn't seem like it will be a satisfying conclusion right now. I want to feel
torn
about his damnation—if that's what's in store for him.
But I suspect that I'm feeling exactly the way I'm supposed to be feeling and that the last two episodes will cause me to think anew about Walt and his increasingly shrinking world.
Click
HERE
for an interesting discussion about the show with two critics from the
Atlantic
. They specifically address the disturbing phone call to Skyler, which even if incorrect in their interpretation, is fascinating.