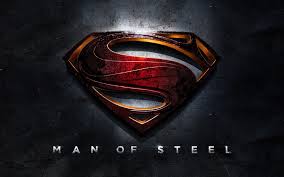 I grew up on Superman comics. I don't know what lessons they taught, I don't even remember a single storyline. All I recall is holding each one, taking in the colors on the shiny covers, and anticipating the new issues that would arrive every Thursday. My parents didn't have a lot of money, especially for something as frivolous as a comic book. But no worries. I easily scrounged together six empty pop bottles at two cents a piece and lugged them to the store for a refund each week.

When the first Superman movie with Christopher Reeve came out, my hopes weren't that high. As long as it was better than that awful television series in the 50s, I was content. Then they made another and another, increasingly campy, with Gene Hackman as a bumbling Lex Luthor, and I stopped watching. Superman Returns in 2006 was a welcome shift, though I don't recall much about it, only that it was a more serious attempt at making not only a superhero movie but a good movie overall.

The latest installment, Man of Steel, is easily the best Superman movie of all of them, which isn't saying much, given the above. Winks and jokes are out. There's not even much of an attempt to make this Superman above reproach, which is refreshing. This Superman can be as petty as the rest of us. And for the first time, there's some attention to the sensory disturbances that might occur to an alien living on earth, not just strength and x-ray vision and the rest, but bothersome effects. Which makes sense. The movie is clever and well paced and well acted.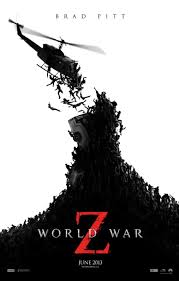 World War Z is another movie worth seeing. During the first ten minutes, I did wonder what I was doing there. I haven't seen a zombie movie since—well, I don't know if I've ever seen a zombie movie. I felt like I'd just strapped myself into a roller coaster, unsure whether I wanted to take this ride. I didn't know if I needed the gore and the sound effects that accompanied the gore and the utter helplessness in the face of destroying that which is already dead. But the ride was a thrill. I sat there tense the entire time. I never know what to make of Brad Pitt's acting. He always seems pretty much the same character, but he was convincing here, playing Brad Pitt, the non-celebrity.

Of the two movies, I think I admired and enjoyed World War Z a bit more. Superman relied more on brawn than brain, while Pitt's character is wily and clever and brave. World War Z is more emotionally satisfying as well, though Superman offers many touching moments, especially the ones between Clark and his father, played by Kevin Costner.

The problem I had with both movies was the reliance on special effects. Just because you can destroy an entire city with computer-generated imagery doesn't mean you have to or that you should. After six or seven towers collapse, there's not much thrill in seeing the 46th one crumble. The threat of a single building falling could be pretty damn dramatic. And there's this callous disregard for the possible inhabitants in those buildings. As long as our main characters are okay, then all is well with the world. I fall victim to this as well of course, rooting for the characters I've come to know, but after a while, it strains plain common sense that we should feel nothing for the nameless and faceless being destroyed by the thousands.

So sometimes special effects are not so special. In fact, the greatest tension in World War Z arrives when Pitt faces a single zombie.

Though I will admit that the aerial battle between Superman and his nemesis—the punches sending each one caroming off the ledges of towering buildings—is pretty cool. The little boy who collected bottles each Thursday would have approved—though he wouldn't have needed any special effects to get his imagination brewing. Just pictures. And words. Always words.