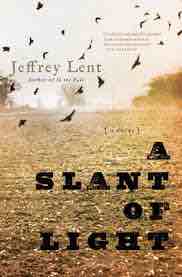 A Slant of Light
Jeffrey Lent

This remarkable book, set in western New York at the end of the Civil War, reads like Shakespearean tragedy. The descriptions are rich with the precision of poetry, the sentences often twisting in unexpected ways that leave you wondering how the writer is going to resolve this one, and then he does. Perfectly. Even the dialogue is crafted in this way. My typical reaction: people don't speak this way. But in this case, the dialogue works beautifully. Plot? Plenty. Something dramatic happens on page two, the suddenness of which causes you reread it. The rest of the book shifts back and forth from the source of the drama to its consequences. I'm being intentionally vague as usual to avoid spoiling your reading pleasure. Trust me. This is one of the best books you'll read this year. I've never read any books by Jeffrey Lent. Now I have to read them all.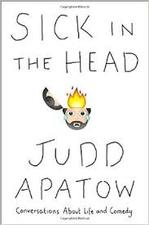 Sick in the Head
Judd Apatow

When he was in high school, Apatow worked at the radio station at his school, which gave him license in his mind to call up comics for an interview. Not just any comics, but the biggest names in the business, including Jerry Seinfeld and Steve Allen, the guy who invented the late night talk show format. When he called, he conveniently never mentioned his age or how many listeners tuned in to the radio station. His questions even at that young age show his passion for and immersion in comedy, and he has continued these interviews into present day, collected in this book. The interviews are fascinating, full of wisdom and candor, not only about the life of a comedian, but about life.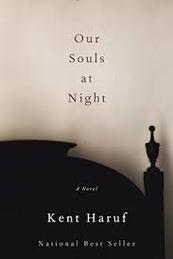 Our Souls at Night
Kent Haruf

This is Haruf's last book, published posthumously. And it is a gem. He returns to his usual theme: the ways we form ties and establish community with others, through kindness and grace and honesty, the kind that unfolds haltingly but that sticks. You can finish the book in one sitting, which I did. I so enjoyed spending time with these characters that I began reading it again. Immediately.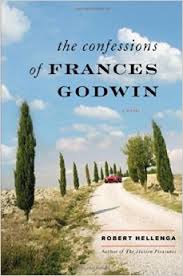 The Confessions of Frances Godwin
Robert Hellenga

I've been reading Hellenga for a while, and this is one of his best books. You will love spending time with Frances, who is a retired Latin teacher, a loving wife, and a protective mother of a daughter who is dating an asshole. And she's a criminal. And, oh, she speaks to God. Which creates this strange sense that you'll find out a few secrets of the universe. At the very least, you'll learn about Latin and music and science and Rome. This book will take you far.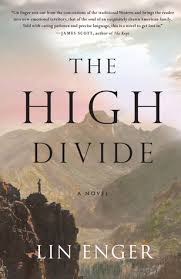 The High Divide
Lin Enger

This is about Ulysses Pope, who suddenly leaves his wife and two young sons. He abandons them. It's 1886, Minnesota, a time when everyone needs to pitch in just to survive. The sons pursue him. Their mom doesn't even know where they've gone. In the meantime, she has to pacify creditors at home. So there's plenty of adventure, and it feels like an old fashioned Western, but ultimately it's a sweeping story about survival and sacrifice and love. Written with a keen eye for details, the language always precise, this is a great pleasure to read.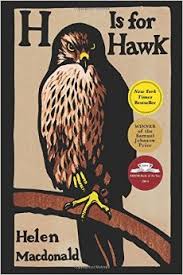 H is for Hawk
Helen Macdonald

This is an unusual memoir that may not appeal to everyone, but it's written so well that I want to include it here. In the aftermath of her father's death, Macdonald, as a way of dealing with her grief, buys and trains a hawk to feed from her glove, to fly and return to her, and to complete a multitude of other tasks. The training process is often arcane—and sometimes tedious for Macdonald—but always fascinating in the telling. I do wish she'd have devoted more time to her father's life. But this is a wise, instructive book on patience and discipline and grief.