Even though I've never felt inclined to watch the three most recent Star Wars installments, I plan to see the newest one. Someday. When the crowds thin. Maybe in 2017.

In the meantime, if you're like me and want to avoid the crowds and long lines, here are two movies worth seeing.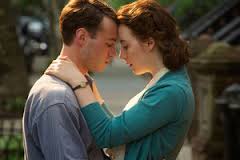 Brooklyn

This first one I'll call a film, a beautiful, expansive drama that shifts easily from Ireland to Brooklyn. When you hear expansive, you might assume that the film spans generations. But the time here can be measured in months, about a year in all. By the end, you can't believe how far these characters have come. Which is a testament to the craftsmanship behind the camera and to the fresh faced actors on the screen, Saoirse Ronan and Emory Cohen. The change in Ronan as the Irish born character Eilis is transformative and inspiring. And you're with her every step of the way, cringing at her missteps but fully understanding them. And while Cohen, as Tony from Brooklyn, changes not at all, he pulls you in with his smirk and unassuming delivery. He is a young Marlon Brando. You will hear both their names again. And maybe one day I'll be able to spell hers.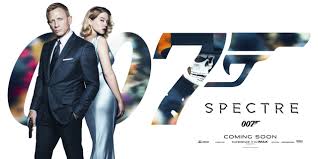 Spectre

Ah, the latest Bond movie. Yes, this is a movie. Heart attack fast and Aston Martin sleek and smart, even when you don't know what the hell is going on. But I don't think you're supposed to follow the story too closely. You know who's sinister, you know his motives, you know it's global. On the other side, you know that Bond will prevail, that his escapes will be thrilling, and you know you shouldn't analyze anything he does too closely. For instance, and I don't think this will ruin anything, there's a scene when he needs to catch up to some fleeing bad guys, and suddenly he's flying a plane. For a second, and only a second, you wonder, how the hell did he get a plane so quickly? But you have to dismiss this and just watch with your reptile brain. I don't know if I'd say this is a great movie, that it will stay with me for any meaningful length of time, but I don't want to think about that either. The film is a carnival ride, a dazzling feast for the eyes.