Sometimes I read books or see movies that I love but refrain from mentioning here because I wonder about their broader appeal. We've all gotten recommendations that, for us, turn out to be duds. I suppose any recommendation could turn out that way because tastes are so particular, so I will forge ahead, knowing that these picks may not suit everyone.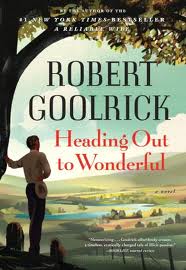 Robert Goolrick's novel, Heading Out to Wonderful, may haunt your dreams for a while. Set is 1948 Virginia, the book is about a man without a past or future who searches for a place to call home. As always, I hesitate to offer up details because (1) those details are so easy to find, and (2) I'm afraid of spoiling the pleasure of turning the page and learning that the plot takes you here and not there, which is why when I read reviews my eyes become a little glassy. I just want to know if the reviewer was floored by the story and by the writing. In this case, for me, yes and yes. The writing reminds me of John Steinbeck and Fred Chappell and Rick Bragg. And if you don't know the latter two, do something about that. Goolrick's is a fine book with exquisite writing, full of poetry and nuance, gentleness and dismay. I take back my reluctance. Read this book.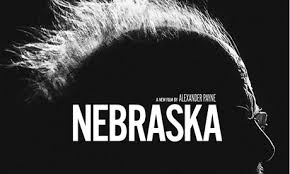 I'm also wary of movie previews. Dann Gire in The Daily Herald writes scathingly about how they ruin movies. I must admit, I have a harder time looking away from these because they are jewels in themselves. But I do wish they would show less.

I walked into the theater to see the movie Nebraska, knowing very little. I'd read a review, in which my eyes glassed over of course, but I could barely recall a single detail, for which I was grateful. This was, for me, a deeply satisfying movie, about an old man who convinces his son to escort him to Nebraska. So it's a father/son road trip. That should be enough information, right? You just want to know if I was floored by this movie, right? Well, I've already said I was, so I will simply add that the movie is beautifully shot and includes moments of dark humor and tenderness and wisdom. The acting is outstanding. How actors achieve this high-wire effortlessness never fails to impress me.

I suppose the reason for my reluctance is that I wonder what young people will think of the movie. As a grown man who lost his father about two years ago, I can't help but view nearly every old man I meet through this lens. So many old men have the same grizzly glare and befuddlement and gleam that I saw in my old man. In the movie, when Will Forte, who plays the son, becomes exasperated or proud, I couldn't help but think back on the last couple of years I had with my own father. And this movie became, for me, a sort of gift.