If you ask people why they read, most will tell you they want to be transported to some other locale or time. In the past two weeks or so, I've had a pleasant time in four vastly different locales.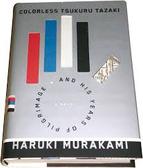 Colorless Tsukuru Tazaki and His Years of Pilgrimage by Haruki Murakami

I can never remember this writer's name, and I know I'll forget it soon after typing this. I'm sure social psychologists have a name for this kind of forgetting. But the world Murakami creates won't be forgotten as easily. The story takes place in several metropolitan areas in Japan, and while you get a vivid picture of daily life, the book reads more like mythology or parable. I usually hate that kind of book, but this story is grounded in the details of awakening and eating and working, which serve as a backdrop to the central mystery: why does Tsukuru's circle of tightknit friends suddenly abandon him without explanation? (That's another name I'll never remember.)

It's a small book, literally, a pleasure to hold for all you digital readers, but it includes big ideas. As with any book that takes on myth-like proportions, you feel as if you're being fed great truths. The writing is often ordinary, which makes for a fast read, but always gripping. I would have gladly read hundreds more pages.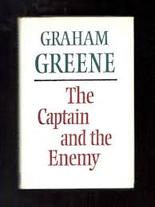 The Captain and the Enemy by Graham Greene

Greene takes us to England, then to Panama. But the shadowy Captain is a bigger-than-life character, and we feel as if we're seeing the entire world (and parts of the underworld) through his eyes.

I'd never read any Graham Greene before this, but I love the movie The Third Man, written by Greene and adapted from one of his books. But all I had to do was read the first paragraph (sent to me by my wise son-in-law) to be hooked. The language bristles with British formality; it paints a picture of repressiveness, from which young Victor, the main character, yearns to escape; and it sets up the quirky premise that the Captain has won the boy from his father in a game of backgammon.

The book is compelling and well worth the time, but here's the problem. Greene has written about 40 other books I now need to read! It's a good problem. I'm not complaining. But where to begin?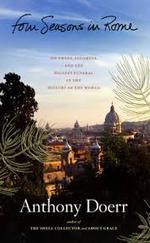 Four Seasons in Rome by Anthony Doerr

Doerr soon became one of my favorite writers after I read his book, All the Light We Cannot See. Here, he takes us to Rome, though not through fiction. He was awarded a one-year fellowship with no strings attached. He was granted a writing studio, a stipend, and time. What the American Academy of Arts and Letters didn't factor in was the birth of his twin boys. Much of Doerr's time is spent taking care of the infant boys, especially when his wife turns ill suddenly and needs emergency care. He also explores Rome, navigating its streets, gleaning its character, marveling at its treasures. During his year, he reads, researches, keeps a journal, and ultimately writes this brilliant account of what it's like to live in Italy. This is a warm and wonderful book that makes me want to return to my native land.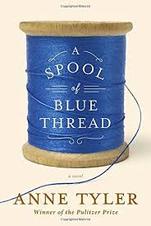 A Spool of Blue Thread by Anne Tyler

Tyler explores a different kind of continent, one closer to home, the interior worlds of the Whitshank family in Baltimore. I've read Tyler off and on for many years. I'm not sure how to explain the "off" part because I've never been disappointed by any of her books. In fact, Spool, her latest, is deeply satisfying. Not much happens, but the disappointments and daily joys this family encounters create a vivid tapestry of what it's like to be alive. That's right, tapestry. Layered, intricately weaved, and full of dark beauty.