This tailored list may be too specific for your needs. If that's the case, send me a description of someone on your gift list, and I will send you a book suggestion.

While some of the descriptions that follow may seem like nonsense—how dare you—I want to stress that I love and recommend all these books. Really.

If you care about the world of books, about the future of books, please don't order online from the big A place. Instead, independent bookstores are very helpful. And Barnes & Noble has good deals. Every time one of their holiday commercials comes on, I become giddy. A commercial for a bookstore! The world becomes right again for 60 seconds.

Here we go. Books to give!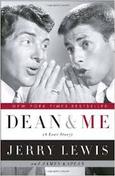 1. For the 50+ year old who doesn't like to read but doesn't mind hearing a little gossip now and then, here's the perfect book: ME AND DEAN by JERRY LEWIS.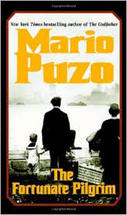 2. For the Italian or wannabe Italian in your life, who misses the old days when the old stockinged women in the neighborhood would gather each summer evening on lawn chairs, sipping coffee and nibbling on coffee cake, while the men smoked and gambled on bocce: THE FORTUNATE PILGRIM by MARIO PUZO. Yes, that Puzo, who wrote this more intimate novel about four years before the seminal, The Godfather, another fine book that worked out pretty well for him.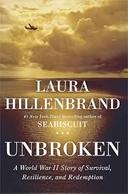 3. For the speed reader, who can finish this book before the movie comes out near the end of December, which needs to happen because this is one remarkable chronicle: UNBROKEN by LAURA HILLENBRAND.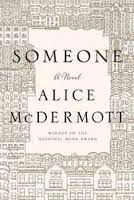 4. For the English major, who loves beautiful sentences and still writes and mails letters, and who keeps saying she wants to write a book herself: SOMEONE by ALICE McDERMOTT.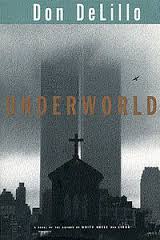 5. For the slightly quirky guy on your list, who often says things that confuse you: UNDERWORLD by DON DeLILLO. I won't pretend to understand this book in its entirety, but it's a masterpiece, especially the first long chapter about the famous 1951 game between the Dodgers and Giants that features the "shot heard around the world," a homerun crack by Bobby Thomson, which you can view on Youtube.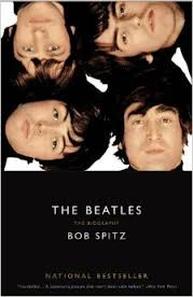 6. For the Beatles fan, who isn't much of a reader because an avid fan would have already read this: THE BEATLES: THE BIOGRAPHY by ROB SPITZ. Crisp writing, detailed, and balanced. Another Beatles book that's not as balanced but offers insights you won't find elsewhere: PAUL McCARTNEY: MANY YEARS FROM NOW by BARRY MILES. The guy was there, and he includes dozens of direct quotes from Sir Paul.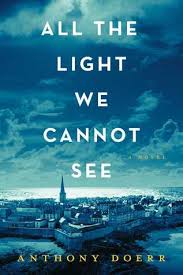 7. For the voracious reader in your life who has fallen behind on recent published books and who might have missed one of the best books of 2014: ALL THE LIGHT WE CANNOT SEE by ANTHONY DOERR. I can't praise this book enough. I need to read it again. I just finished his previous novel, too, ABOUT GRACE, which is equally powerful. Give this person both books!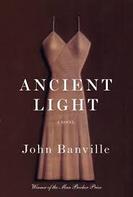 8. For the least prudish person on your list: ANCIENT LIGHT by JOHN BANVILLE. This Irish writer is not afraid to show off his skills, which strikes me as old-fashioned yet modern at the same time. He's one of the best writers working today.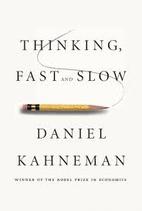 9. For the thinker in your life, the one who asks interesting questions and is always curious about your answer: THINKING, FAST AND SLOW by DANIEL KAHNEMAN. Kahneman may not be the most eloquent writer in the world, but he's clear, and the studies he cites, many of them conducted by himself, are fascinating.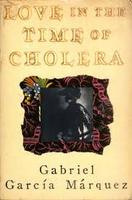 10. For the most sentimental person in your life: LOVE IN THE TIME OF CHOLERA by GABRIEL GARCIA MARQUEZ. This book reads like one long, spellbinding dream that you don't want to wake from.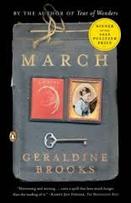 11. For the relative or friend who can quote Little Women by Louisa May Alcott: MARCH by GERALDINE BROOKS. I've never even read Little Women, but I still loved this book, told from the point of view of the father of the little women.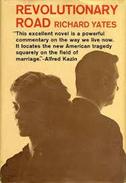 12. For the delusional person in your life, the chronically upbeat one, who thinks the fifties were a time of innocence: REVOLUTIONARY ROAD by RICHARD YATES. One of the most depressing books I've ever read, but I can't forget it.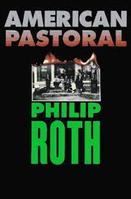 13. For the reader who's not afraid of a challenge: AMERICAN PASTORAL by PHILIP ROTH. I've read this book several times, and I'm still not quite sure how he gets away with his masterful point of view technique.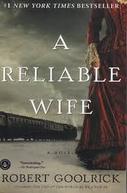 14. For the calmest person you know, who can use a little jolt of gothic fright to curl the blood: A RELIABLE WIFE by ROBERT GOOLRICK.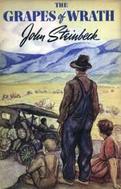 15. For the person who got C's in high school and who didn't read the assigned books in English and who barely made it through college but who is now the most curious person you know: THE GRAPES OF WRATH by JOHN STEINBECK. You probably forgot that Steinbeck won a Nobel Prize for literature. There was a reason for that.


OK, send me a description of your gift recipients!