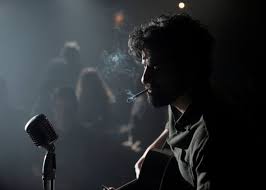 I'm not quite sure why this happens. You see a movie, you laugh and cry and your heart throbs a little more insistently while jawing on popcorn. Some change occurs. You leave feeling good and you recommend the movie to friends. Then, time passes, and you begin to feel less enamored of the movie and decide you didn't enjoy it as much as you first thought. You still recall the immediate enjoyment you had, but the film begins to pale. Some version of the opposite happens, too, of course, though less frequently. Not that I can recall ever being swayed from hating a movie to loving it. But what happens is this: the movie stays with you, it grows on you, you replay some of the scenes as you're walking down a hallway maybe, taking on the cockiness of one of the characters or feeling his pain. And the movie becomes…better.

Any thoughts on why this happens?

My daughter recently told me that this just occurred to her with American Hustle, which we saw together and enjoyed. As soon as she said it, I harrumphed in agreement. Or hmmmm-ed. Yes. I felt the same way. For her, she worried that it might beat out 12 Years a Slave for Best Picture Oscar. And that started me thinking. About why our reactions change. Because of other movies we see? Because movies need to spark some primal emotion in us? Because movies need to be more than just entertainment for them to haunt us? (By the way, I want to be haunted, and doubt that a movie like Anchorman will ever achieve that. Now, Caddyshack? A whole different story.)

I guess I don't want to think about this too much. But I would like to hear other theories.

For me, I can't stop thinking about the Coen Brothers' new movie, Inside Llewyn Davis, which should win Best Picture Oscar but won't—mostly because people (marketers?) insist on labeling it a comedy, which it ain't, though there are plenty of light moments. I'd heard the film was about fame, why some achieve it while others are left wanting. And yes, this seems to be the main theme. But the roadblocks that appear on the way to fame are gray. Luck certainly plays some role. But how complicit are we in the process? It's an intriguing question, and the answers the movie suggests are, well, haunting. And now the music has gotten into my head. Only the music at first. But as I'm listening to the soundtrack on headphones during walks, the lyrics too. And this character Llewyn is real, and I think I have to go see the movie again.