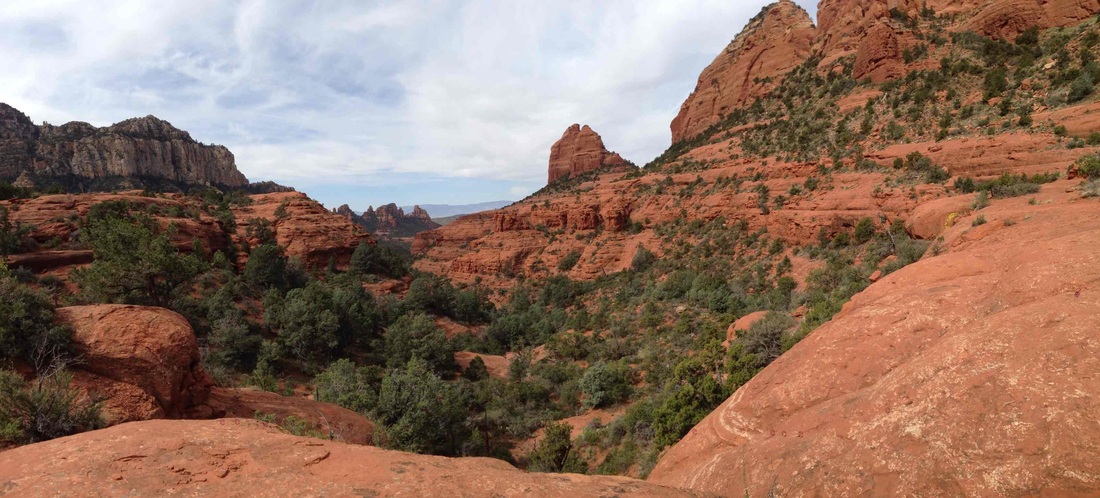 I usually don't get away for spring break, but last week my wife and I went to Arizona. From one city to the other, you feel as though you're in a different state. Phoenix strikes me as fairly urban, Fountain Hills feels like one giant resort. And then there's Sedona, rich in red rock beauty and full of people searching for higher meaning, which is ironic because the views are so breathtaking. In me, they invited simply awe.

When I got home, I realized how many storefronts I passed and how many conversations I overheard about higher meaning. I didn't have the inclination to stop last week, but I wish I would have, because now I have a few questions.

1. If I want to try astral projection, should I wear a seatbelt?

2. Is there an expiration date on magic crystals and amulets?

3. Why aren't aura photos used at airport security checkpoints?

4. I think I may have entered the infamous Sedona hills vortex while hiking. Is it possible that in some alternate universe I'm still hiking? And if so, can I get that alternate self to work for me so that my real self can continue to hike?

5. Can tarot cards predict who will win Dancing with the Stars?

6. Should I get an "energy reading" every 3000 miles, or should I get one more frequently because I'm over 50?

7. Is there something about warm climate that ignites new age thinking? Or does new age thinking reach a boiling point that requires escape to temperate climates?

8. If I practice goddess worship, do I need to check with my wife first?

9. If in a past life I was a prince, what the heck happened?

10. If during my short stay in Sedona I merely breathed in the clean air and took in the magnificence of the red rock formations and felt restored and uplifted and didn't partake in any new age activities, did I miss out? Or, to put it another way, if an Arizona spruce falls in the vortex and there's no one there to feel the vortex vibe, does the vibe exist? Contrarily, what if no vortex exists, but someone yearns to believe in it? Could this person sell magic crystals based on such yearning? And how do you price out one magic crystal versus another?

If anyone has answers, I'd love to hear them.