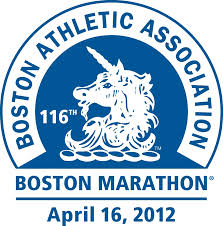 I can't stop thinking about this irony. One week ago today, a young man was strolling freely through crowds at the Boston Marathon, hell-bent on hurting and killing innocent bystanders. And now, this same man is receiving the best medical attention in the world from the same citizens he intended to harm. Even if he ultimately has no important information to impart to investigators, doctors and nurses will continue to do their utmost to care for this young man. I suspect they have torn feelings, but I imagine them returning to the same thought: We are not going to allow you to define who we are.

I'm not a flashy flag-waving, barnstorming, blasting pledge of allegiance kind of guy because frankly that kind of extreme behavior is too often accompanied by paranoia, or ignorance of history and context, but my patriotism runs deep. And I'm proud of the way the people of Boston this past week represented the best of America.

We will not let the worst in others define who we are.