Each year, the Society of Midland Authors recognizes the best books published in the Midwest. And they've been doing this for nearly 60 years. This year, I was honored to be one of the judges in the fiction category. There were numerous worthy entries, and other judges may have selected different titles, but there's no question that these four winners are among the best books published this year.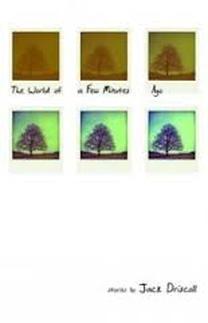 The World of a Few Minutes Ago
Jack Driscoll

Why have I never heard of Jack Driscoll before now? This is a remarkable collection of short stories full of characters struggling to navigate the world. The characters remind me of the ones you might find in a Raymond Carver story, but Driscoll imbues them with more nuance. And his endings are more satisfying than Carver's—which is great praise because I love those Carver stories. Probably a more apt comparison might be with Ethan Canin, another guy who knows a little about writing. It came as no surprise when I discovered that Driscoll also writes poetry. The language in these stories is rich and precise and always moving.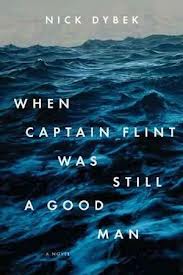 When Captain Flint Was Still a Good Man
Nick Dybek


This book might be the most ambitious of the four. The novel spans only a few years in the life of the narrator, who becomes an unwitting custodian of an imprisoned man. But the scope seems much grander, as haunting as some Shakespearian drama. I think this is Dybek's first novel, so you can expect to hear much more from him.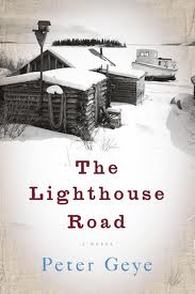 The Lighthouse Road
Peter Geye

This is another ambitious book, the action shifting from one generation to another. I hesitate to call this a historical novel because it's driven mainly by character, but this feels historical because the details are so precise, and the language seems to emerge from some deep place, as if the author immersed himself so completely with the past that the very language he uses evokes the rhythm of how people actually spoke in Minnesota in the 1890s and the 1920s. I love this book, which turns out to be a book about the indelible ties that bind families. The ending is earned and poignant and wholly satisfying.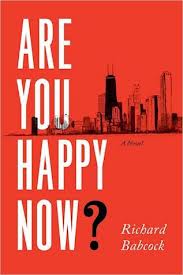 Are You Happy Now?
Richard Babcock

This is a Chicago book through and through, written by a Chicago guy who knows the city well. The characters are endearing, the setting is gritty and evocative, the plot is engaging—a real page-turner. Of all the books, this one, for me, evoked the most emotion by the end. I was really rooting for this down-on-his-luck publisher searching for his big break, only to find that maybe other outcomes might be more important. Oh, and it's mainly a love story!



Click here for a list of winners in other categories.