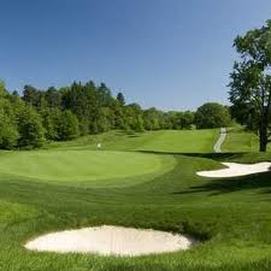 How I spent day 1 of Retirement 2.0.

Coffee and pastry at Panera, then about two hours of writing there.

My goal for today: To golf. In April. Which has always been an impossibility, unless I wanted to play hooky. Which I did not. Almost didn't happen. Forecast looked bleak. But rain held. I got out for nine. And the sun even made an appearance.

This is my chance, finally, to get all the explosively shitty shots out of my system early so that by the end of the summer, the shots will be improved to mildly shitty. Though I did hit a high soft shot with a five iron from 170 yards out that plopped gently onto the green. A beautiful thing.

Sorry if this post is not as literary or deep as you've come to expect from this blog, ahem. And thanks for your indulgence.