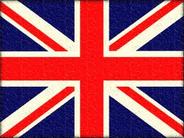 I've been on this British kick. I didn't quite realize until yesterday, while watching Skyfall, the newest James Bond installment, the best one, in my estimation because the bad guy, played by Javier Bardem, is both dastardly evil and pettily human, which allows Bond to show not only his leaping ability but his psychological acumen and complexity. (I can't tell you how pleased I am to use the word dastardly; you don't hear too many MERRicans using that anymore; not sure about across the pond.) But what got me thinking about my recent obsession with all things British—and I don't think I'm alone in this—were the cars in the movie, driven of course on the wrong side of the road. It hit me, just for a second because I was engrossed, that I had just finished reading two novels by British authors and had a third lined up next, all of which I'll get to in a bloody minute.

Maybe the seeds of my obsession were planted during the London Olympics, whose success everyone doubted after the spectacle in Beijing four years earlier. But those British chaps and chapesses were unabashed in their pageantry, rolling out cultural icons such as Rowan Atkinson (aka Mr. Bean) and Petula Clark (Petula who? She had one massive hit, Downtown, when I was a kid, which is the only reason I know.) Or maybe my fondness began much earlier when the older guys in my neighborhood huddled around a street light on a June night in 1967 to listen to Sgt. Pepper's on their portable record player. Most Beatles songs still sound vibrant and fresh to me today.

Or I can trace my obsession back further. My old man had a sister and a brother living in England who urged him for many years to join them. For reasons he never grasped himself, at the age of 37, he emigrated from Italy, not to London, but to Chicago, where instead of excusing myself to the loo as a young schoolboy, I marched to the can/washroom/bathroom/head/lavatory. I can't even imitate a British accent, but had my dad chosen inarguably the easier route, bugger off would have rolled off my tongue. And if language affects thinking, which I think it does, what would my thoughts be right now? And would that in turn affect my interests, my beliefs, my introversion(which I delved into last time)? How much does place shape a person? I'm quite satisfied with my present place, but why can't I stem my curiosity?

On to the bloody reviews.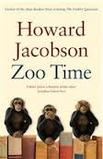 Zoo Time by Howard Jacobson is a funny, introspective look at a writer trying to make sense of his life. When I say funny, I mean you'll laugh aloud, which is a strange thing to do when you're by yourself. The book is a little unevenly paced and meandering, but the end is satisfying and comes together well. And you'll feel smarter, as one tends to feel after spending time reading a British bloke.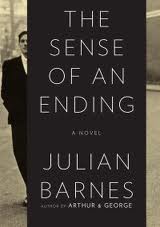 The Sense of an Ending by Julian Barnes is a small masterpiece, small because it's only 163 pages. I think he captures why we in "the States" might be obsessed with the British. One of his characters, Adrian, says, "'I hate the way the English have of not being serious about being serious. I really hate it.'"

As a result, their detachment (or is it their superiority that they themselves detest?) appears cool, and their humor plays off this detachment quite well. And yes, the book does contain humor but it's delivered through the precision of what it means to be alive, which sounds highfalutin, but like I said, this is a masterful book, a work of art—about memory and identity, and love and death.

Barnes paints an English world that is different enough to seem exotic but familiar enough to feel attainable. I'll offer a few examples in the form of a quiz, since I will never get the teacher out of me.
1. What does it mean to "blow your snot onto the pitch"?
2. What is a Humber Super Snipe?
3. What does it mean if someone asks you, "Have you done a motion?"?
4. What does this mean: "He was expected to get a first."?
5. If you want to seem more British, how would you spell recognize and realize?
6. What does it mean for a bird to "crap" on a car?

Answers
1. This is what a soccer player might do. Or is it a football player? The pitch is the grass, the field. (I assume. Please correct me if I'm wrong, you Britons out there.)
2. HSS is an old car.
3. A motion is a movement, as in bowel.
4. First refers to a type of score on an important exam, as in "first-class degree," which determines your academic future.
5. An easy one: recognise / realise (I had to type these words twice to override autocorrect; which reminds me of an amusing thing that happens now and then when I write by hand. If I'm unsure of a spelling, I'll still write down the word, but there's a second of twilight-zone strangeness in which I expect the correct spelling to magically appear and replace what I've written. I can't believe I just confessed this craziness.)
6. Crap is crap. It's the universal language.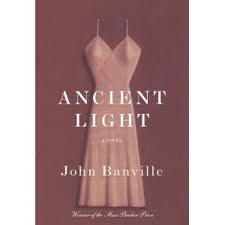 Next British book: Ancient Light by John Banville.


One final irony: I became a psych major in college rather than an English major because I was afraid of British literature.