If you're reading this, you probably love books since I often offer recommendations. I'll further assume that some of you may need the comfort of a good book about now, amid the uncertainty that has engulfed this great country of ours. There's no escaping the uncertainty, of course. But for me, that's not why I read. Sure, I might escape the day's news, but books for me intensify what it feels like to be alive. I'm not moving away from anything; I'm moving toward the beauty, and yes, the security of sentences. Whether I'm reading fiction or non, I am intimately in touch with another point of view, which becomes, I suppose, an indirect and reliable kind of therapy. And yes, comforting.

I haven't posted reviews in a while, so I'll catch up here.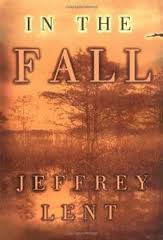 In The Fall A novel by Jeffrey Lent
This is the second book I've recommended by Lent, who hypnotizes you with the richness of his descriptions. While making his way home after fighting for the North in the Civil War, Norman meets Leah, a runaway slave who tends to his wounds. She joins him on his journey, and the two fall in love and form an unlikely family, which could be a book on its own, but this covers only the first third. The next third follows the adventures of their bootlegging son. The final part follows the bootlegger's son's journey back to his grandmother's slave life, where he has to come to terms with who he is. This is a wonderful, evocative epic. I will warn you that the sentences can be challenging at times, one fragment piled atop another, which makes for slow reading. But after a while, you grow accustomed to the style, which fits the subject matter perfectly. And by the end, the satisfaction is earned and deep. This is one of the best books I have ever read.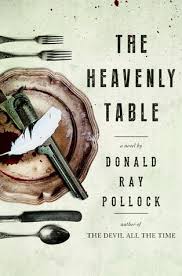 The Heavenly Table A novel by Donald Ray Pollock
This book deals with some of the same themes as In the Fall, the same hardscrabble settings, the same language and local color of rural folks, the same lack of sentimentality and no-nonsense approach to life, but the prose here is much sparer. Because of that, the effect is often more jarring, and I'm not sure I would recommend this book to everyone. It's unapologetically crude, but often amusing and by the end, well worth the time.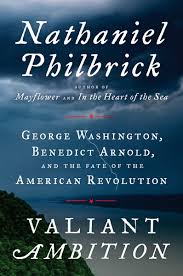 Valiant Ambition by Nathaniel Philbrick
If you're planning to read Ron Chernow's Hamilton, which I am in the middle of, this is a good book to read first. This history centers primarily on Benedict Arnold and George Washington. If you think the country is divided now, the divide is centuries old. About the only thing I knew about Arnold is the traitor label associated with him. But before the treason, which was real and abhorrent, he was a great patriot for the colonies. If he'd been acknowledged for his heroism and dedication and honored with a reasonable position, he most likely would never have crossed sides. Besides delving into Arnold's and Washington's motivations, Washington's being less transparent, Philbrick also supplies insights into the dumb moves made by many British generals. In the end, you realize, as you do after reading most histories, that the story didn't have to turn out the way it did. In fact, the odds against independence were extraordinary. All in all, Philbrick knows how to tell a good story as well as any novelist. I only wish the book were 300 pages longer.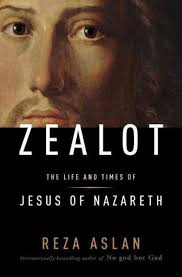 Zealot: The Life and Times of Jesus of Nazareth by Reza Aslan
More division here. Which shows me that the inclination to divide the world into Us and Them is part of our fabric as human beings. I don't say this in a cynical way, well, maybe a little, but I think we also have the capacity to recognize this lazy way of viewing the world and to fight the laziness. Aslan is a capable guide through Biblical times, and while he refers to the Bible from time to time, he relies primarily on history gotten from scholars and scientists. The result is a fascinating glimpse into what Jesus the man might have been like. The book is devoid of preaching or skepticism regarding faith. He deals convincingly in likelihoods. By the end, you feel like you know Jesus and John the Baptist and Pontius Pilate and other people who usually remain vague and distant as human beings.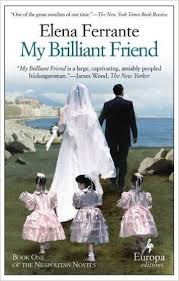 My Brilliant Friend by Elena Ferrante
Ferrante is an Italian writer who prefers not to talk about her books or to even show the world what she looks like. I, for one, am only mildly curious. I'm happy to have the books. My Brilliant Friend is Book I of four Neapolitan Novels, and it is a beauty. I was born about 30 kilometers east of Naples, the general setting of the novels, so I was particularly interested in what my life might have been like had we not emigrated here. But I think the book has universal appeal, as evidenced by the attention Ferrante has been getting of late. The book is a deep look into the friendship of two young girls, often competing, sometimes distant, but always intimate and connected. This novel will provide the comfort I mentioned above.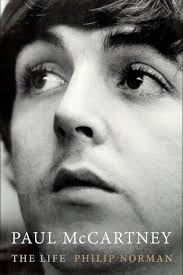 Paul McCartney: The Life by Philip Norman
When you think you know everything about The Beatles, there's always more. I didn't know: while in their early twenties, Paul and John would hitchhike and perform an acoustic set at a bar they happened to run across; many of their first songs had YOU or ME in them because they were superstitious after a hit or two, which included those words. You also learn about life after The Beatles. I didn't know: Paul is handy with tools and adept at home improvements; Paul opened the Liverpool Institute of Performing Arts, where he teaches a songwriting class now and then(!) and still shows up at graduation. He is a good guy. Not perfect. Flawed like the rest of us. But driven and generous. This is a good companion to Norman's other book about John, and also a good follow-up to Bob Spitz's book about The Beatles.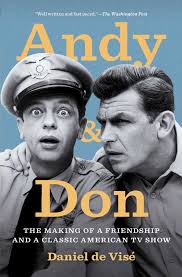 Andy and Don by Daniel de Vise
I spotted this book at Half Price books and couldn't resist. If you're a big fan of The Andy Griffith Show, you will enjoy this. If not, carry on.